WELCOME TO OUR
NEWEST AD SPONSOR AND LAMP DEALER
We are very happy to announce our newest ad sponsor:

Spotlight Displays - Robert Perry proudly welcomes you to Spotlight Displays, the place where you can make your Home Theater or Viewing Room come to life. Start transforming your room today with one of his many great products, such as Mylar light boxes, 3D lightboxes, standard one-sheet size frames and British quad frames. To viisit his site and check out these great frames, click HERE.

We are also happy to welcome our newest LAMP dealer.

The Big Picture Movie Posters and Memorabilia - Ann Daman has a wonderful selection of U.S. movies posters and movie memorabilia. The easily navigable Big Picture website offers a wide variety of one sheets, half sheets, inserts, vinyl banners, standees/lobby displays, mini sheets, pressbooks, pinback buttons and lots more. To check out this great website, click HERE.
~~~~~~~~~~~~~~~~~~~~~~~~~
TIME IS RUNNING OUT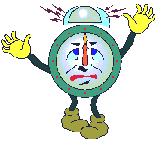 YOU HAVE ONLY TWO DAYS TO TAKE ADVANTAGE OF THE CURRENT LOW PRICES ON OUR ADS AND DEALERSHIP PROGRAMS. Beginning September 1, all prices will go up, and the sponsor and dealer programs are being divided.

Our site is now over 100,000 pages and the amount of exposure is increasing significantly. The number of visitors coming to our site now exceeds 100,000 a month. Our Data Base also has over 88,000 movie titles, 27,000 images and around 8,000 posters for sale.

Because of this increase in exposure and to support a number of new programs we plan to introduce this year, we feel it is necessary to raise our rates. BUT REMEMBER -- we never raise the rates of an individual sponsor once they join our family.

For more information on what these programs offer, click HERE.

~~~~~~~~~~~~~~~~~~~~~

DRAGON-CON
Atlanta, Georgia

Dragon*Con is America's largest, multi-media, popular arts convention—focusing on science fiction and fantasy, gaming, comics, literature, art, music, and film. It will take place September 3-6, 2004 at host hotels Hyatt Regency Atlanta (most events, panels, activities and gaming) and the Atlanta Marriott Marquis (dealers' and exhibitors' halls, some programming, and art show).

We are currently planning to attend Dragon-Con on Friday and Saturday, September 3rd and 4th. We hope to make contacts and help promote our website. We will be staying with family while there, so we're looking at this like a short working vacation.

If anyone else plans on attending and would like to get together, please email us. We will be leaving on Thursday and returning on Sunday.

Hope to see some of you there!

~~~~~~~~~~~~~~~~~~~~~~~~
~~~~~~~~~~~~~~~~~~~~~~~~~
BEFORE YOU BUY THAT POSTER
LOOK FOR THIS LOGO
ADVERTISING ON OUR WEBSITE
We tracked 1.2 million visitors last year -- want to let them know about your business? Click here for information on our Sponsorship Program.
The Cinema Trade's
Major Auction

We are now entering the last phase of Fred Sliman's End of Summer Mini-Major Poster auction. Things are really heating up, and some wonderful movie posters are going -- going -- gone!

There are still many great deals available in Horror, Sci-Fi, Noir, Music, Cult, Biker, Drive-In, as well as some of the most popular and collected titles of the last 40 plus years. Collectors of Eastwood, McQueen, Monroe, Bogart, Hitchcock, Fellini, Wayne, Cassavetes and Brando will want to take a look. So will those who collect horror (AIP, Hammer, etc.) and the great Black Action era of the 1970s.

To see a complete listing of the great items up for auction, visit Fred's site at The Cinema Trade.

~~~~~~~~~~~~~~~~~~~~~
2005 CALENDARS NOW AVAILABLE
Yes -- it's that time again. There are only four months left in the year 2004 and time to get a new calendar for 2005. Here's a great place to get some really cool movie poster and movie related calendars. Click on the calendar below to check out this and other great calendars NOW ON SALE!

~~~~~~~~~~~~~~~~~~~~~~~~

UNSHREDDED NOSTALGIA PRESENTS AN EXHIBIT OF HORROR AND SCI-FI POSTERS

From the popular to the strange, from the mainstream to the bizarre, Jim Episale has collected movie posters and will present his latest free exhibit of Horror and Sci-Fi posters in his Gallery at Unshredded Nostalgia in Barnegat, N.J. beginning Saturday, August 21, and continuing through November.

"These are original posters from the films that captivated us in our childhood," Episale said as he carefully prepared each item for exhibition. "These bold images conjure up movie memories that were wonderfully creepy whether they came from outer space or from beyond the grave. This exhibit will feature posters gathered from private collections throughout the US, Europe and Asia, and I'm presenting them so that fans and collectors alike can purchase or just appreciate them."

For more information about this great exhibit, visit the Unshredded Nostalgia website.

~~~~~~~~~~~~~~~~~~

2nd Annual Hollywood Poster Auction

The 2nd Annual Hollywood Poster Auction will be held Saturday, September 4, 2004 at the Hollywood Renaissance Hotel Hollywood, California. Online bidding is now open. For information, click HERE.
~~~~~~~~~~~~~~~~
SUSIE'S CORNER UPDATE

We are continuing to update our inventory. You can see the list by clicking on the blue button below.

We are also offering many of these items on Movie Poster Bid -- the official Auction Venue of LAMP. To see what we are offering as well as the many other great listings by our wonderful LAMP dealers, click below.
~~~~~~~~~~~~~~~~~~
CURRENT MOVIE POSTER
DATABASE STATISTICS