LAMP Presents
Movie Poster Artists
Vol. 1: U.S. and Canada


This first-of-its-kind reference book takes a look at the unsung heroes of the film industry. The multi-billion dollar film industry has always relied on consumers coming to see their films. Press books and film credits list everyone who had anything to do with the film, EXCEPT the fantastic artists that were responsible for putting people in the theater seats – THE MOVIE POSTER ARTISTS.
Unlike other types of art, this phenomenal artwork was designed to capture the soul of the film and entice consumers to BUY TICKETS, which was the foundation of the entire industry. But, for some unknown reason, most movie studios have tried to ignore or conceal the identity of these great artists.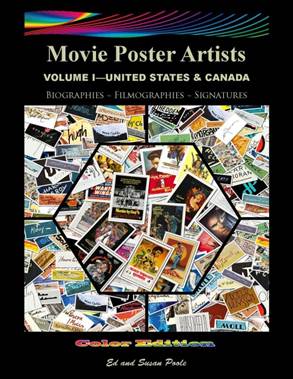 Many of these eye-catching masterpieces are instantly recognized by millions of people around the world, such as Jaws, E.T., Star Wars, Star Trek, Evil Dead, Raiders of the Lost Ark, and thousands more.
242 U.S. and Canadian movie poster artists covered with bios, photos, signatures, list of posters they finished and photos of as many of their posters as possible. Over 100 artists (or their families) participated directly.
438 pages crammed with approximately 2700 IMAGES and TONS of information. AND a title index for easier research.  

We believe that this is one of the most important books to the industry that we have ever released.

It is now on Amazon but without page samples.
These snags are not that clear, but we wanted to try to show you some actual page samples so hopefully this will give you an example: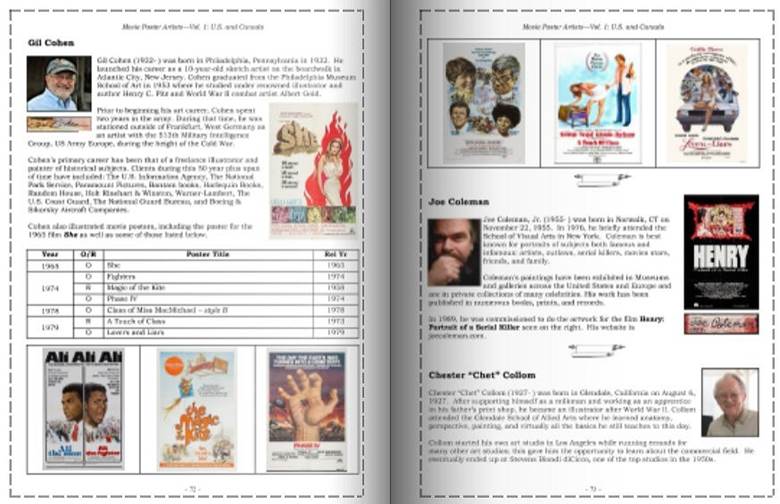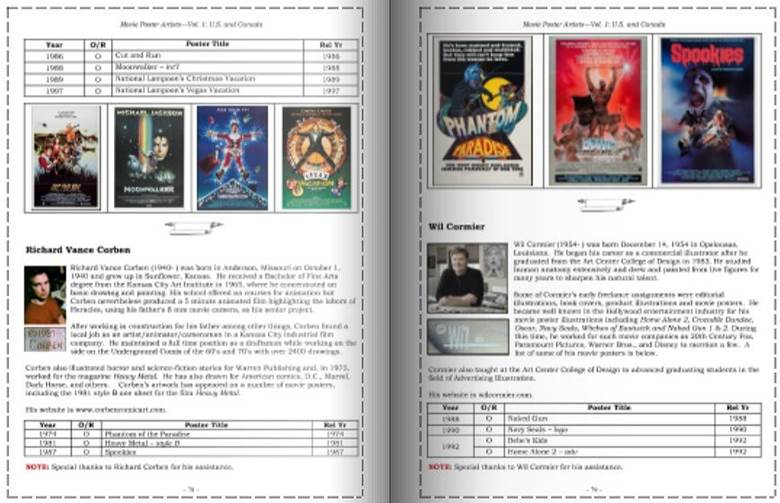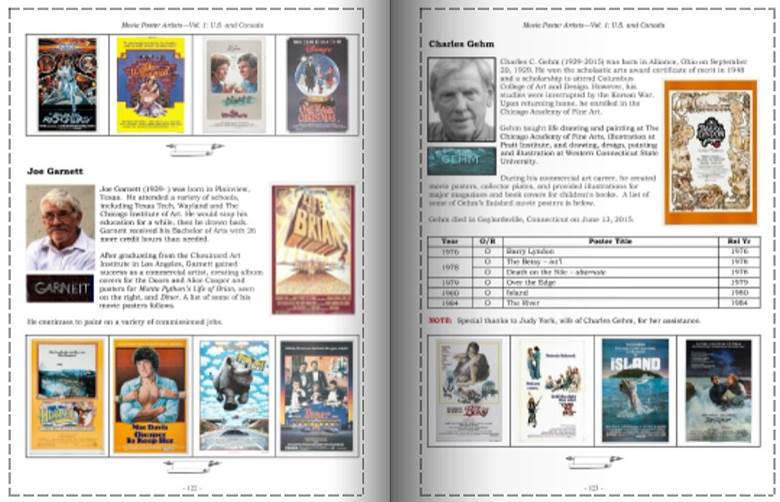 We want to bring up that all the samples shown above are from the Color Edition (we HOPE that is obvious!).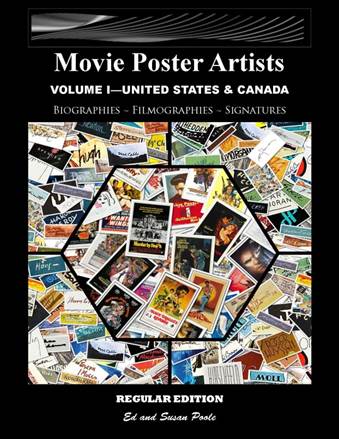 We haven't forgotten about those who are primarily interested in the information AND want a lower price!

The Regular edition in black and white is also available.
Retail for the Regular Edition is $34.95
LAMP Store $30 + free shipping in U.S.
Retail for the Color Edition is $89.95 
LAMP Store $80 + free shipping in U.S.


To order by credit card and NOT Paypal, click here to go to the LAMP Store
For international orders - shipping international cost $35 because of the weight. As an alternative, we have set up with Amazon International. If you have Amazon Prime, with free 2 day shipping, it is cheaper to purchase through them than order direct from us.