You Are Here
Look at the Map to Locate Where You Are..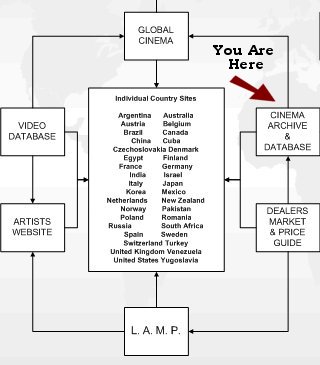 Before you get lost, the Learn About Network is quite large with thousands of articles and directions to go in. AND just like any other large library, there are so many areas to look in that if you don't know where you're going, you may wander around for weeks. And we don't want to have to come in and FIND YOU!!!!
Let's see if we can't make it a LOT easier for you. Once you get used to HOW everything is filed, it becomes fairly easy.
WHAT information are you looking for? Check out the different categories below and click on the map on the left to go where you want.
QUESTION ABOUT POSTERS - WAIT!!
Before you run off, What KIND of question? If it is a poster question within a certain country, then you must go to the country site FIRST - the link is 'Sites By Country' - Pick your country, THEN go to that country index EVEN FOR THE U.S.
The LAMP index is now becoming an Index for International and general articles about the hobby. So if you're looking for a U.S. question, go to the US site THEN to the Index.
If your question or search is a topic and not a simple question, like 'Edison' - then click on the LAMP Alphabetical Index on the LAMP Home Page - look just below the alphabetical index bar and you will find a word search for the entire Learn About Network.
SITES BY COUNTRY - When you go to 'Sites By Country' - You then can click on the World Map to go to where you want OR the individual countries are listed down the left side. You have 2 different types: BASIC and EXPANDED. The Basic site will have basic informtion about poster sizes for that country, and maybe a few other things, and a Map (we are getting ready to add a LOT more to the Basic sites).
The Expanded sites will have their own index, with histories, articles, studios, etc. Also the MAP on each country site will become more important. Besides the map of the country or state, we also map LAMP Sponsors and information, we are adding films made in that country or state, celebrities from that country or state, and will start tying together events and museums on the maps. So keep checking as we put this in place. We have 2 Expanded Countries so far, but working on several others.. (The Expanded Sites have an (*) by them on the Sites By Country list - they also have their own URL entrance)
IMAGES OF POSTERS - they are in the Cinema Archive, just click on the map and it will take you there. If you haven't been there before - GO TO THE TUTORIAL FIRST - our database is HUGE, with hundreds of searchable variations. The database is 'key-word' driven, so a simple word or 2 out of the title is enough. If you don't get the title that you're looking for, put in a key word from the title and search again.
Once you see how it works - then it becomes very easy.
The Archives are files BY MOVIE TITLE ONLY - (NOT by actor). The Archives display different images on a title with all types of cross referenced information so you can sort by a multitude of ways. Sort and click on the title that you want, you will see general information about THAT title, such as genre, studio, country of origin, director, reissues, aka's and more, with thumbnail images of the posters that we have online so far. Click on the thumbnail for more about THAT particular poster. Then if you need larger images, you have to be a LAMP Member, and log in.. if we have an EXTRA large image, the link will appear just below the regular image. Most information in the archive is clickable, so if you don't understand a term or what to sort by other types, just click and go. Also, just above the title search bar is 'Advanced Search' with 4 different types of major searches and hundreds of search variations, such as countries, genre, studios, printers, markings, artists, etc.
ARTISTS - simply go to the artist website, then click on the country of the artist. If you don't KNOW what country they are from, simply click on the WORLD link and it will give all the artists alphabetically and then lead you to their country.
POSTER PRICES - they are in the Dealers Market and Price Guide. You must sign in once you get there. If you are not a LAMP Member - just follow the link and it will step you through. The Dealers Market has both hundreds of thousands of Auction Results PLUS tens of thousands of posters FOR SALE, so you can compare AND check out what it sold for in the past.
VIDEO DATBASE - The new video site is where we have hard to find videos, DVD, and where we intend to put electronic collectibles such as trailers, lazerdiscs, and actual films for sale.
GLOBAL CINEMA - This is our new History site - if you are wanting to do research into histories. We have timelines, International Year By Year, Information on Celebrities, AND A MASTER INDEX OF ALL LEARN ABOUT WEBSITES - so just look it up (like a dictionary) and the link will carry you to where you want to go.
___________________________
We have a HORIZONTAL NAVBAR on the home page of each major section site for easy jumping to different sections.
Looking for other areas or can't find what you want - EMAIL ME - I'll be glad to help you find what you're looking for..