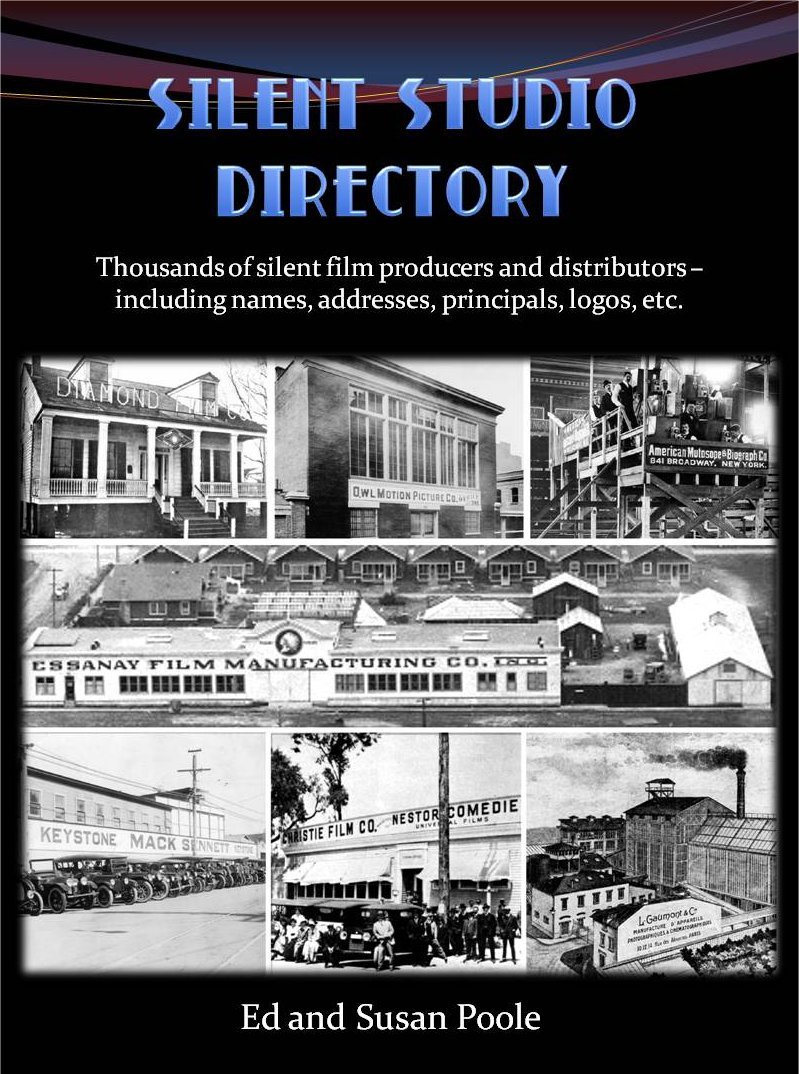 During the silent era, the film industry was BOOMING, AND, it was simple to get into the film industry. NO sound equipment, NO studio and NO experience were needed. Scrape up enough money for a camera and cameraman and you were in business. THOUSANDS jumped aboard trying to make their fortune in this new fledgling industry. As talent emerged and the industry stabilized, studios and distributors changed rapidly.
It has been declared that only 10% of the silent feature films made in the U.S. still exist. Unfortunately, documentaries, shorts and regionals weren't even addressed in the statistics.
Documentation during the silent era is a historian's nightmare. Whether you are preparing material for an auction, cataloguing for an archive, adding to your collection, speculating on a possible piece of historical treasure, or doing film research, you want to be able to find information as quickly as possible.
In 2006, we created the first and only research database for film accessories, the historical documents issued WITH the film. Each movie poster entered had all the information on it fed into the computer. There are currently over 100,000 poster images in the database, sortable from any direction.
To create this book, we started with studio and distributor information and logos that we had compiled from our database. We then factored in trade ads and other information that we had gathered from our research. This allowed us to tackle what was previously considered impossible – the recreation of lost film history.
In this first edition, we present 358 pages and 667 illustrations - thousands of silent era production and distribution companies from around the world with dates, principles, and hundreds of logs and tags.
Best of all – IT'S ONLY $24.95
It is now available in our new LAMP Store (along with other LAMP research publications) or on Amazon.com.
You can see a brief video presentation here.
To learn more about the current situation with film accessory preservation, click here.