We recently set up a LAMP Exhibit at the Hollywood Collectors Show in Burbank, California. The Hollywood Collectors Show presents memorabilia, fan, collector, vendor/exhibitor and celebrity guests shows in the Hollywood and Burbank, California area. There were approximately 5,000 show attendees over the two days.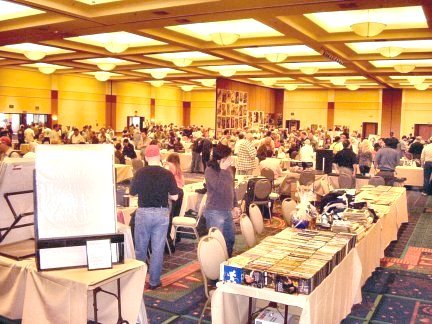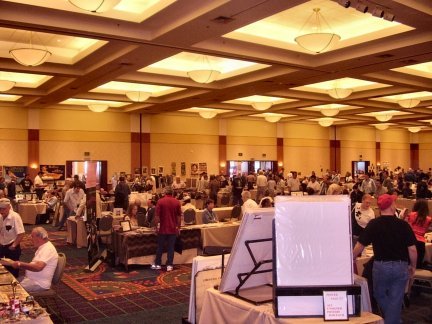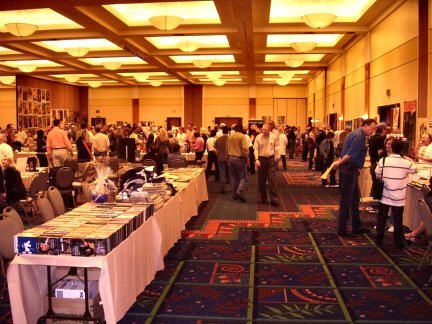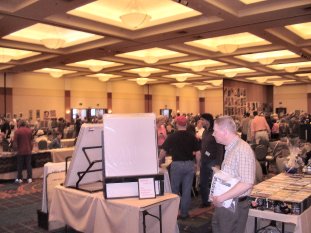 The purpose of the exhibit was to: (1) introduce and demonstrate the LAMP websites to poster collectors and dealers; to present our new LAMP Dealers Market publication and offer our book Learn About Movie Posters; and to distribute flyers, handouts and coupons from our LAMP Dealers to introduce their services to the collectors and dealers present at the show. Bags Unlimited provided us some wonderful handle bags that we used to stuff with all our dealers' handouts. We handed out over 250 LAMP goodie bags. It was great to see people carrying these bags throughout the huge convention floor. Below is a picture of our table layout: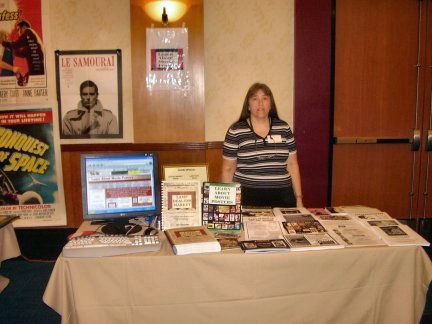 It was great to meet so many collectors, each with their own unique take on collecting. We met several serious collectors who had collections we can only dream of owning and others who are just getting started.
Here's a picture of Ed talking to two collectors: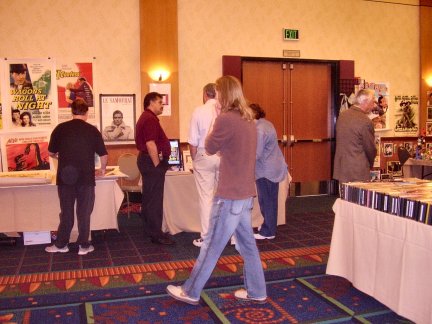 The posters on the wall directly behind Ed belonged to movie poster deal, and Movie Poster Bid's own, Richard Halequa - who kept us truly entertained during the slow times.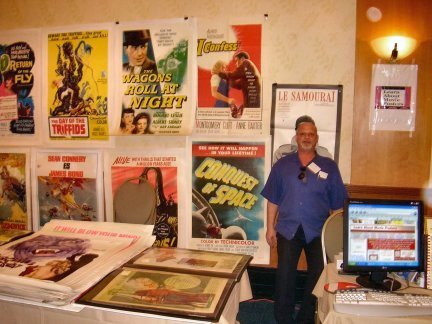 We also had the opportunity to meet with LAMP Dealers Sue and Susan from Hollywood Poster Frames and Debi from L'Imagerie.
OUR NEXT STOP IS CINEVENT
At the end of May, we will be setting up at Cinevent in Columbus, Ohio.