Sue and I have been collecting original Louisiana movie posters since the mid 1970s when we were dating. This evolved into becoming collectors, dealers, retail store owners, whoesalers and eventually into researchers. We have published 24 reference books on international, national and local movie paper and have (by far) the largest collection of original Louisiana movie paper and images in the state. We have used our research and collection in a very wide variety of areas from museum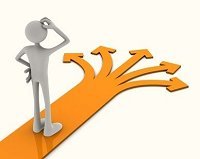 exhibits, lectures, and presentations to research and images for authors.
So... What is YOUR interest and how can we help YOU?
For individuals
First, you might want to look at the horizontal navbar on the Hollywood On The Bayou homepage. If you are looking for a Louisiana title or to see if it was made in Louisiana, use the pulldown "La. Film History". There we have Louisiana titles by Year, by Parish or by Title. If you want our La. in Film newsletters or Louisiana trailer, use the pulldown "La. in Film". Under the pulldown "Poster Exhibit Catalog" we have started showing parts of our collection that we're using for exhibits (but a long way to go). Under the pulldown "HOB Store is our books and prints and under the pulldown "Poole Collection is links to our international website, our movie poster database and About Us.
Here's some other areas:
A. If your interest is in just learning more about Louisiana Film History:
Fantastic! - Louisiana had the first movie theater in the United States, located at 623 Canal St. in New Orleans and opened on July 26, 1896. The first production company came to Louisiana in 1898 and since that time over 3000 films have been made in or about Louisiana. We have a wide variety of books available in our bookstore or most of them are available on Amazon.com
B. If you are looking to decorate your home or office, we have 90 different Louisiana film prints available in our bookstore. If you don't see the title you are looking for, contact us.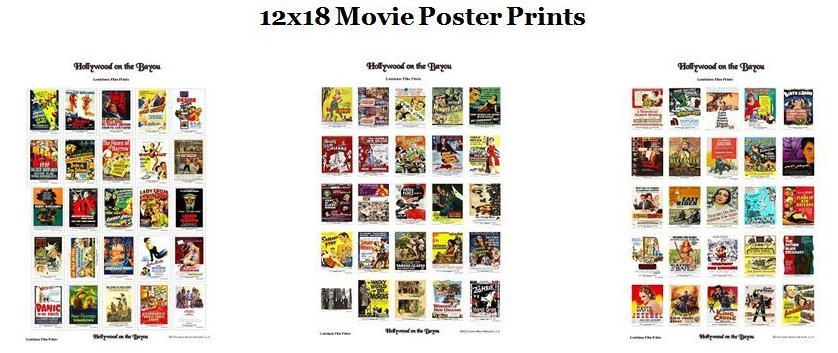 C. If you are looking to learn about movie poster collecting - GREAT! Our reference website is available FREE for you to come and learn at LearnAboutMoviePosters.com. It is very extensive with over 200,000 pages online covering from beginner to advanced areas both nationallly and internationally. We have a step by step beginner area. On the LAMP home page look on the horizontal navbar for "Collecting". It is a pull-down and click on "New to Collecting".
D. If you are wanting to collect original Louisiana movie paper, contact us. We have a huge personal collection covering over 500 Louisiana titles and since we have been collecting for almost 45 years, we have a huge amount of duplicates that we make available to museums, institutes and private collectors
E. If you're wanting to keep up with the chat, you can go to our facebook page: https://www.facebook.com/Hollywood-on-the-Bayou-221257277900465
F. If you want to learn more background on Louisiana titles, we have a weekly series on the LouisianaFilmChannel.com called Louisiana Film History Flashback where we highlight a title that you may or may not know was made in Louisiana and show background info, film locations, etc. We have done about 2 dozens titles in the series so far.

G. If you are an author writing a book on any topic about the Louisiana film industry, we have tens of thousands of images available. Contact us for more details at: edp@HollywoodOnTheBayou.com
For Institutions
We have MANY areas that we can help you in, such as:
A. Presentations - We have a variety of different presentations we can give for the public associated with Louisiana Film History.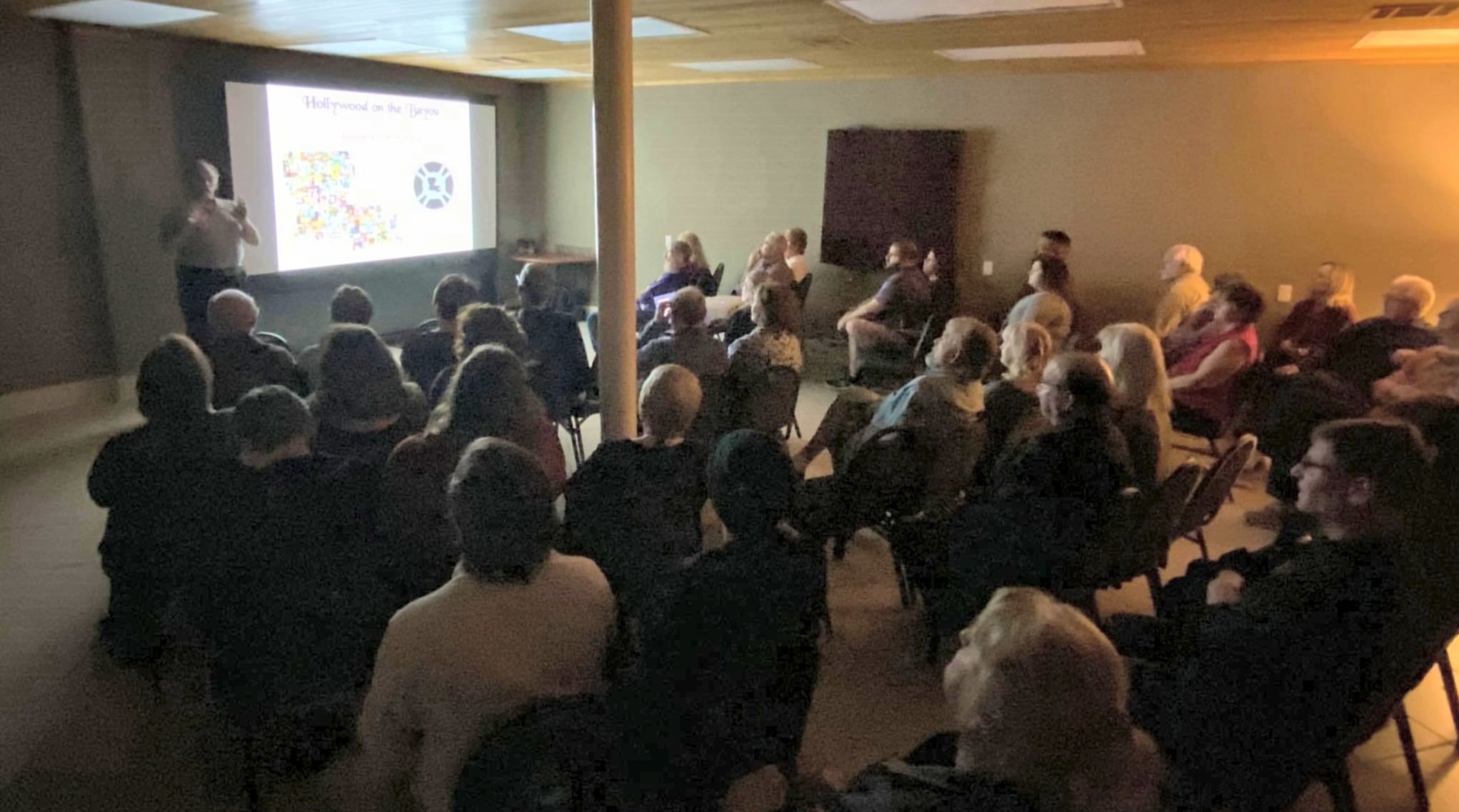 B. Do you have a collection or need training for your staff? Great! We can help with either or BOTH. We have several training classes for archival personnel on handling movie paper, indentification, authenticating, dating, countries and release identification, etc. OR if you're wanting to start a collection of Louisiana movie paper, we can specially create collection packages to fit your institution with background and verification of items in your particular area.
C. We have several different programs with thousands of Louisiana pieces available for exhibit dating from 1903 to current. Contact us with details about what you are looking for.
D. Do you have an upcoming convention and want to include the Louisiana film industry? - Great! We can provide a wide variety for you from exhibits (small or large) to presentations to photo walls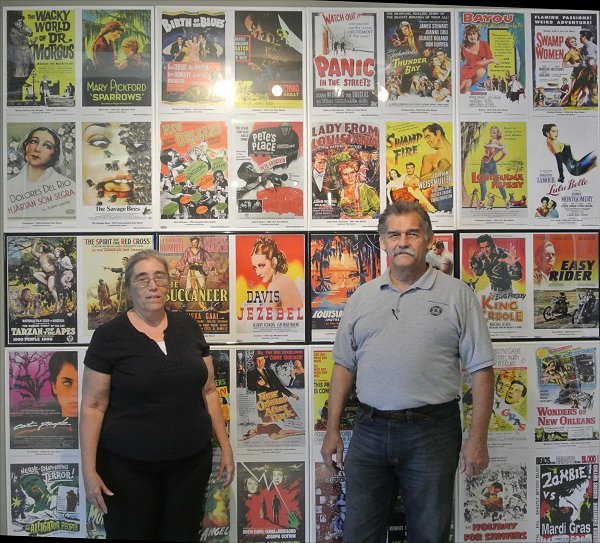 E. Do you need to work with a non-profit? - No problem! We're associated with the Movie Poster Archives, which is a 501c non-profit.
Over the years, we have worked on a very wide variety of projects from the Louisiana Film Trail for the state to acquiring a marker for Vitascope Hall. So, what ever your need - if it's about Louisiana film history in any way, contact us. If we can't help, we try to get you to someone who can
ed and Susan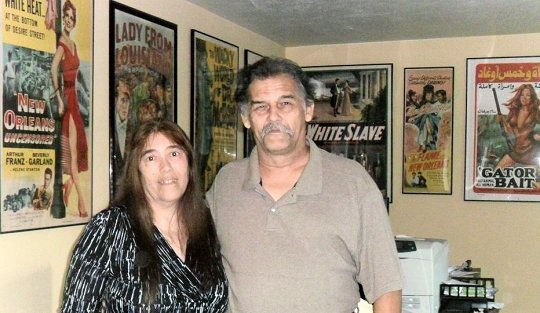 ed Poole
edp@HollywoodOnTheBayou.com
film accessory researcher
HollywoodOnTheBayou.com
MovePosterArchives.org
LearnAboutMoviePosters.com
MoviePosterDataBase.com
MovieStillID.com
504-298-5267
Preserving Louisiana's rich film history for the future