WHAT'S FOR SALE ON THE MOVIE POSTER DATA BASE?

We are busy working with our great sponsors and dealers to bring you the best selection of movie posters for sale on the internet. The MPDB is just a few months old, and we already have over 3,000 posters for sale. Our ultimate goal is to have the complete inventory of each of our sponsors and dealers in the MPDB -- literally offering tens of thousands of posters for sale daily.

How do collectors navigate such a large site? We have created an MPDB Entrance page that allows visitors to sort by size, country, etc. There is also a sort by dealer.

By coupling this large selection with the extensive research and reference information that we provide FREE to our collectors, we create a safe environment for collectors to come research and then buy their posters without fear of misrepresentation or fraud.

AND REMEMBER

if you don't see the title you're looking for, we will help you find it. We have added a special email address, on the top of each title, which you can use to let us know what you're looking for. Let us do the hunting for you. We've got the best dealers in the world at our fingertips!

~~~

WANT TO BE A PART OF THE FUTURE OF MOVIE POSTER COLLECTING?

Most collectors and dealers recognize that the world of movie poster collecting must change -- and we hope to be a major contributor. Our mission is to: (1) provide free research and reference information on collecting; archive EVERY image we can locate in our Movie Poster Data Base; and provide a place where collectors can buy with confidence, knowing they are dealing with the best dealers in the industry. Would you like to be a part of the future of our hobby?

Our site is sponsor driven -- you see the ads on every page. After merging our Data Base with our Reference Section, we created 10 available ad spots. Most of these went quickly -- but we do have two stationary ad spots and one rotating banner available. If you are interested in acquiring one of these ad spaces, click HERE.

We also offer an opportunity for reputable dealers to list their inventory in our MPDB. To see the details and requirements to become a dealer, click HERE.

~~~~~~~~~~~~~~~~

UNSHREDDED NOSTALGIA'S SPECIAL ANIMATION ART EXHIBIT

Collectors, browsers and the Ocean County, New Jersey, community are invited to view Jim Episale's highly entertaining and informative exhibition consisting of original and limited edition cels, movie posters, photographs and model sheets from inventory and private collections. The exhibition is located at Unshredded Nostalgia, 323 S. Main St. (Route 9) in Barnegat, NJ. The exhibition will remain on display through January, 2004. For more information, click HERE.
____________________________

WE'RE BACK, WE'RE RESTED, AND WE'RE READY FOR BIG THINGS
IN THE YEAR 2004
By: Susan Poole



After two grueling years of 12-16 hour days, 7 days a week, my daughter Sarah and her husband Mark made us an offer we couldn't refuse -- a week in a cabin in the Smoky Mountains. The year 2003 marked two milestones in our lives: in March we celebrated our 25th wedding anniversary; on November 14th, I reached the big 5-0. To celebrate, Sarah and the rest of the family decided to take us back to the place of our honeymoon - the Smoky Mountains. We often spoke of returning but never did.



It was a great trip -- we had a beautiful cabin up in the mountains of outside of Gatlinburg, Tennessee. We spent most of our time sitting on a swing on the second floor porch, although we did do some sightseeing. I have posted some photos on

Susie's Corner

, if anyone would like to see them.
2004 Movie and
Entertainment Industry Calendars
ONE WEEK AND COUNTING -- HOLLYWOOD VINTAGE
POSTER AUCTION
Bidding begins in just one week for Bruce Hershenson's Vintage Hollywood Posters VI which will be held December 9th to16th on the eBay auction site. This auction, Bruce's 16th major auction since 1990, contains 370 GREAT movie posters and lobby cards, covering all years and genres. These includes titles such as:Citizen Kane, Rebecca, Psycho, North by Northwest,War of the Worlds, Jailhouse Rock, Dark Passage, Gilda, Hunchback of Notre Dame and many more. Click HERE to see their online auction catalog, which includes a thumbnail gallery of images of all the items in the auction. Each thumbnail is a link to a super-sharp digital image of the actual item, plus a description!

DON'T MISS THIS GREAT AUCTION -- JUST IN TIME FOR THE HOLIDAYS!!

BRUCE'S GREAT BOOK OFFERS

Since 1990, Bruce Hershenson has published 36 full-color books of movie poster images. In the past year, he has published four new books in a new VERY WELL received format. Combining these new publications with our book, Learn About Movie Posters, Bruce has announced 3 incredible offers for acquiring these great publications -- a must for all movie poster collectors. FOR A VERY LIMITED TIME - EXPIRING DECEMBER 16TH. For the complete details, click HERE.

REMEMBER - ACT QUICKLY. THESE BOOKS MAKE GREAT CHRISTMAS GIFTS!

_______________________
HERITAGE AUCTION
On November 20-23 at Wizard World Texas in Arlington (near Dallas), Heritage offered its best selection yet of vintage movie posters, along with exceptional offerings of Golden Age and Silver Age comic books, Hollywood & rock 'n' roll memorabilia, and original comic book and illustration art. The sale realized well over $4.1 million and many records were set.


The entire movie poster section of the auction realized about $750,000 with numerous records smashed. More details will follow on their website.Click HERE to go directly to the site.

BABE RUTH MOVIE POSTER SELLS FOR $138,000

As part of Heritage Galleries' $4 million popular culture auction November 20-23, held in Arlington, Texas in conjunction with WizardWorld Texas, the Vintage Movie Posters section was highlighted by a rare example of the one-sheet version of The Babe Comes Home, pictured on the left, realized $138,000 in spirited bidding.

The poster was purchased by William Hughes, a well-known collectibles dealer and movie poster collector, according to Heritage's movie posters expert, Grey Smith, who added, "We had several bidders just below him, all well into the six-figure range."

According to Hughes, "This was a poster I had coveted for a long time, and I had unsuccessfully tried to buy the only other known copy many years ago. I was very excited when I saw that the piece showed up at the Heritage auction. Their catalog description and photography made it practically irresistible, and Heritage is also very easy to work with. I'm just thrilled that I finally own this poster."

Taken from Heritage Comics Press Release - November 24, 2003

~~~~~~~~~~~~~~~~~~~~~~~~~~~
Debbie Reynolds Motion Picture Museum Collection Auction
The Debbie Reynolds Motion Picture Museum Collection will be conducting a live auction from 11:00 a.m-4 p.m. on Saturday, December 6, 2003 at the LeMeridien Hotel in Beverly Hills. There are offering 400 lots, including costumes worn by Marilyn Monroe, Gloria Swanson, Clark Gable, Judy Garland, Fred Astaire, Ginger Rogers, Julie Andrews, Barbra Streisand and other superstars as well as props, posters and artwork from such classics as Gone With the Wind. All proceed are to benefit the Hollywood Motion Picture Museum. For more information, you can go to the Museum's website or JulienEntertainment.com.
HAVE YOU COMPLETED YOUR
HOLIDAY SHOPPING YET?
BE SURE TO GET OUT ...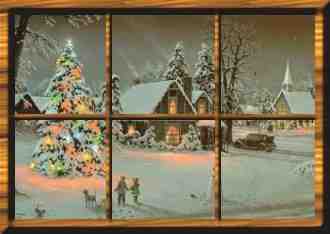 AND ENJOY THIS HOLIDAY SEASON!