NOTICE:
Under Construction -
I'm digging through files and records looking for all the projects we have been involved with, so this might take a while to find and post them all. The first I recall was helping Don Lee Keith with the New Orleans museum exhibit in 1987, but there may have been some local projects before then.
This area covers some of our projects to promote Louisiana Film History.
Exhibits
Celtic Studios - Baton Rouge

Jefferson Parish Libraries

Lake Charles Film Fest

Nicholls State University -

Houma Today - Feb 5, 2013 A -

Houma Today - Feb 5, 2013 B -

Houma Today - Feb 5, 2013 C -

Pontchartrain Film Fest

Covington - Art House

Slidell - Slidell Little Theater - November 7 - 2013

Advocate 11-7-2013 -

State Library of Louisiana
Newspaper Articles
Donaldson Chief - Aug. 6, 2014

Plaquemine Post South - July 20, 2014
Presentations
Ascension Parish Library - Gonzales - August 19, 2014

East Regional Library - Metairie - 7-21-2015

Lake Charles Film Fest - October 4-5, 2013
Follow us on facebook for Hollywood on the Bayou or here for Learn About Movie Posters and LinkedIn

ed (and Susan)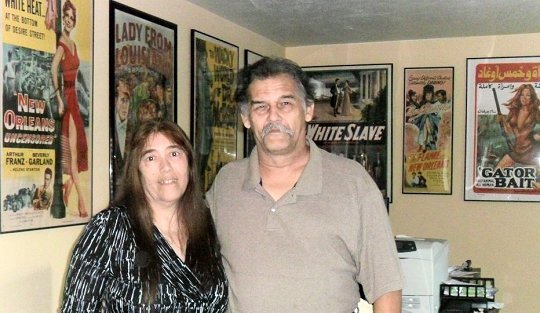 Help us save the past for the future.